Clash
In Clash you take the role of a medieval general to command troops in one of the many battle arenas. You can either fight one of the four bosses or challenge your friends to epic battles to find out who is the best general. Apply different strategies by using different troop types, placing them wisely, and giving the right commands at the right time to lead your army to victory.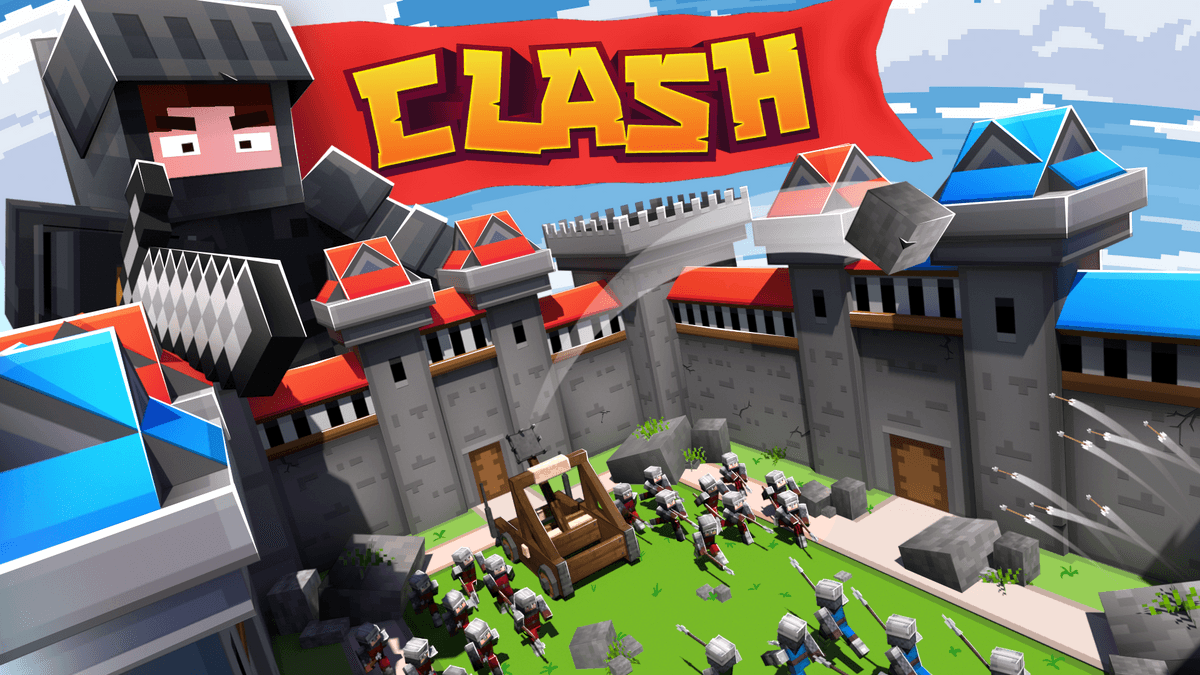 Unique battle-arenas!
Choose your battlefield from more than ten unique battle-arenas.
Mulitplayer!
Challenge your friends to epic battles or try your hand against one of the four powerful bosses.
Innovative!
Clash was one of the first games of it's kind on the Minecraft Marketplace!
About the project
"Clash" was inspired by classic strategy games, mobile games, and of course chess. To bring this vision to life we had to find a way to implement the classic bird's eye view into Minecraft. This was achieved through three things.
First was the building of multiple thematic battle-arenas which were built into the ground. Invisible blocks were placed over the arena so that the player could walk over the battlefield and get the top-down perspective.
Second, we decided to make the models for the troops smaller than the regular player model. This also helped with placing multiple troops on one block. This way we could also generate the feeling of fighting battles of epic proportions because you have more soldiers on the battlefield.
Third, come the commands you can give while the battle is underway. This added the final strategic touch the players needed to command their troops like they imagine.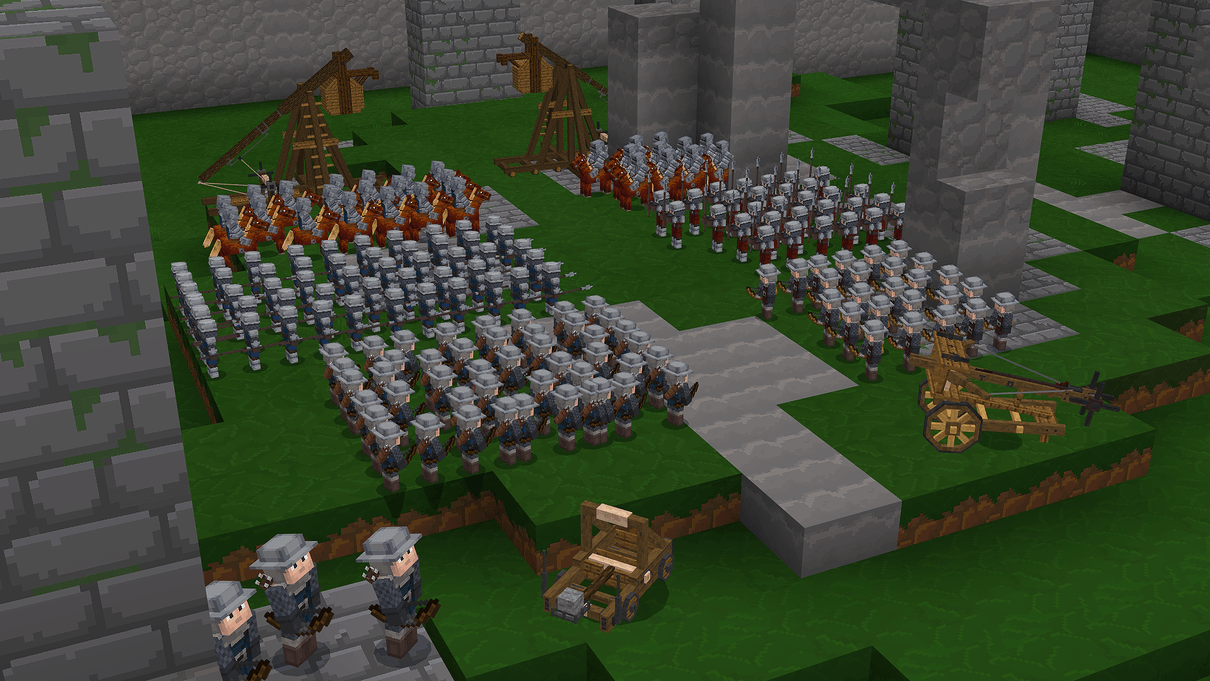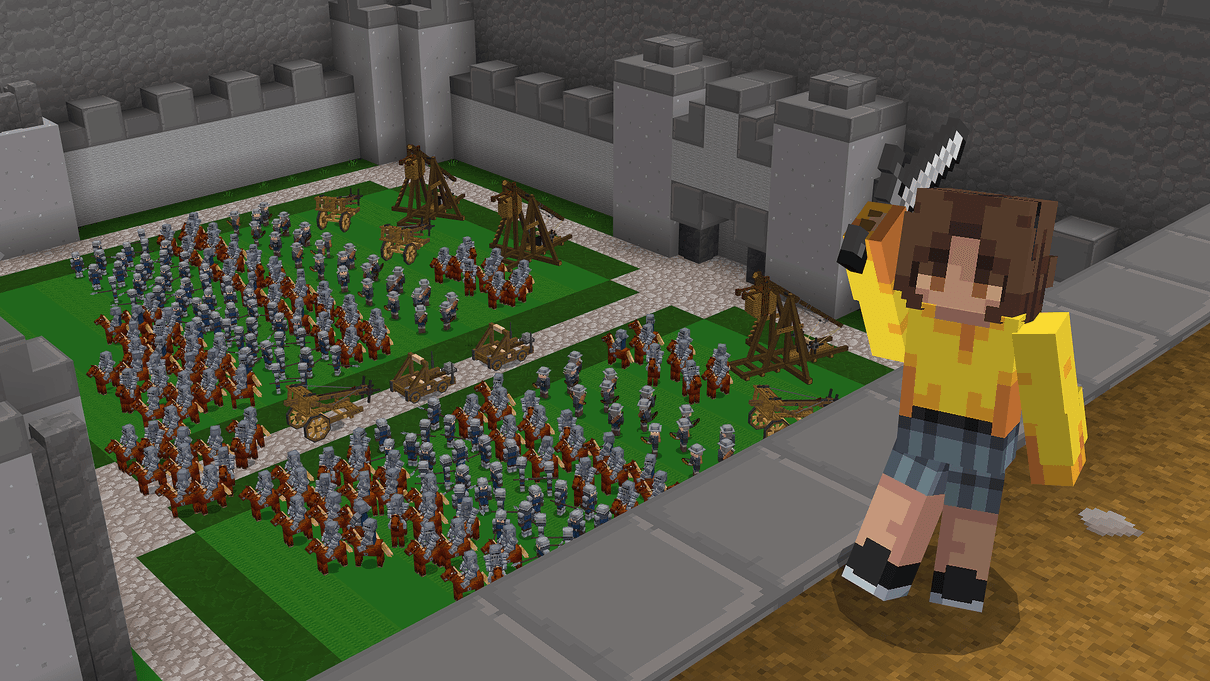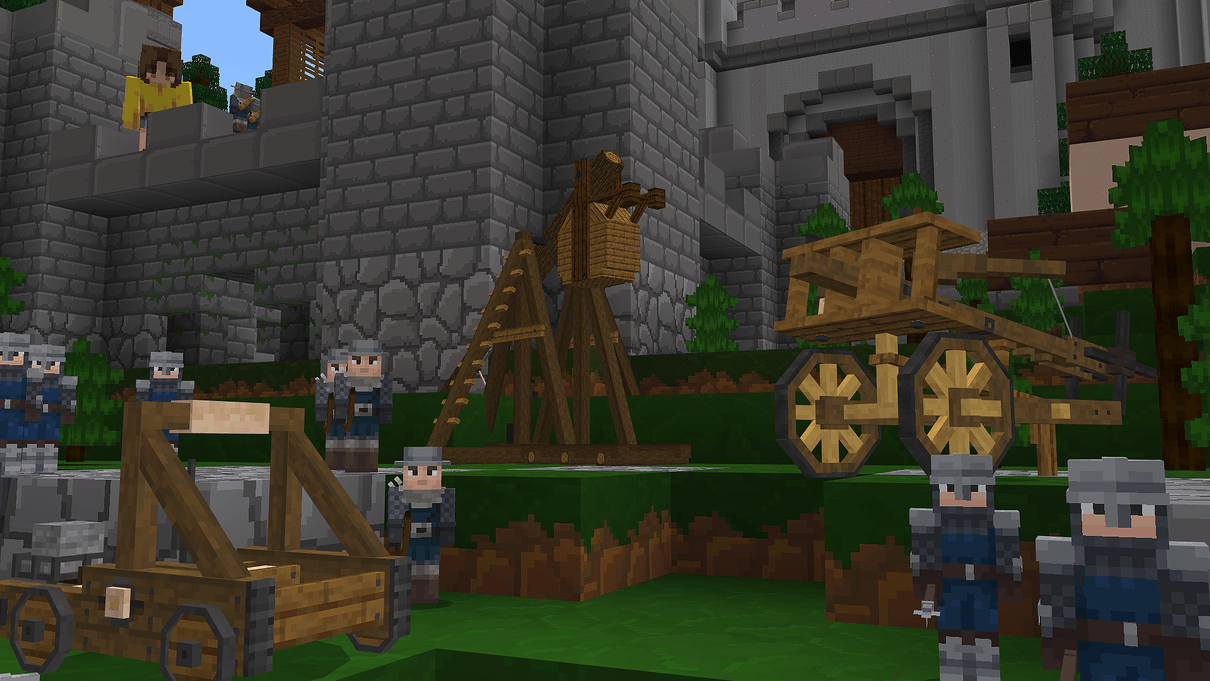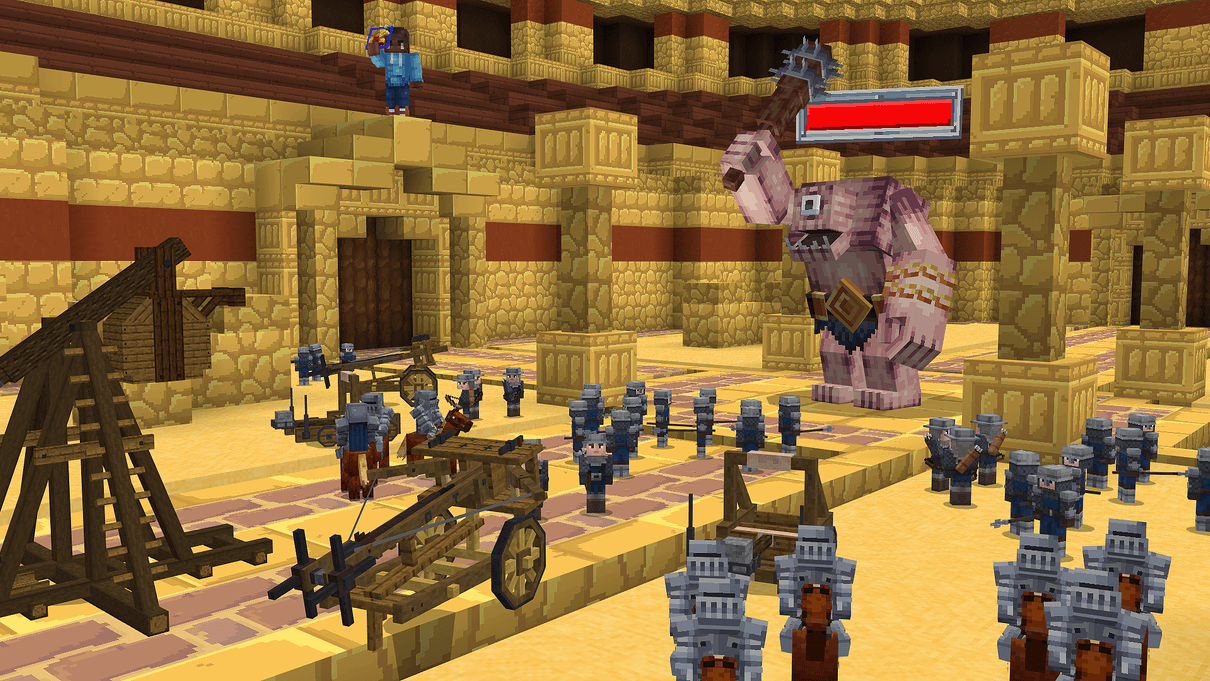 Want to talk about making your project in Minecraft?
We're excited to help you realize great things with Minecraft so don't hesitate to reach out!